deodorising spray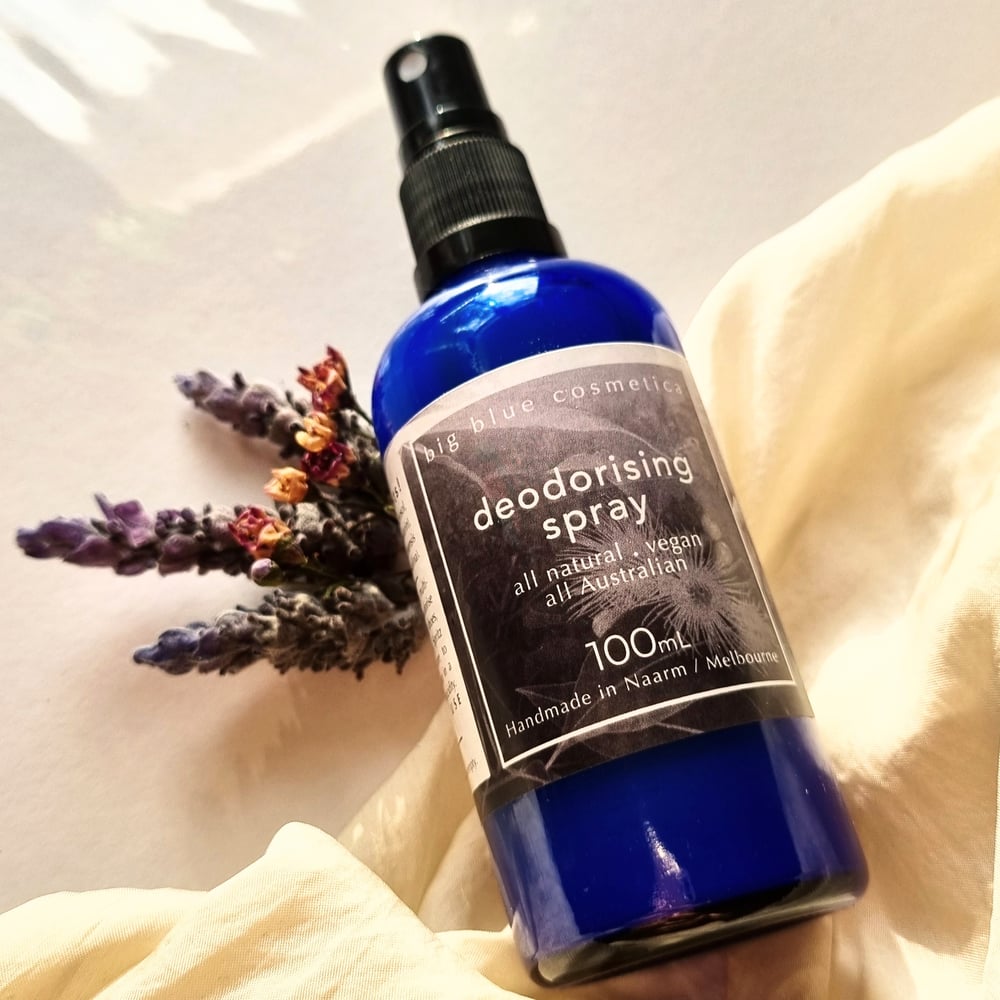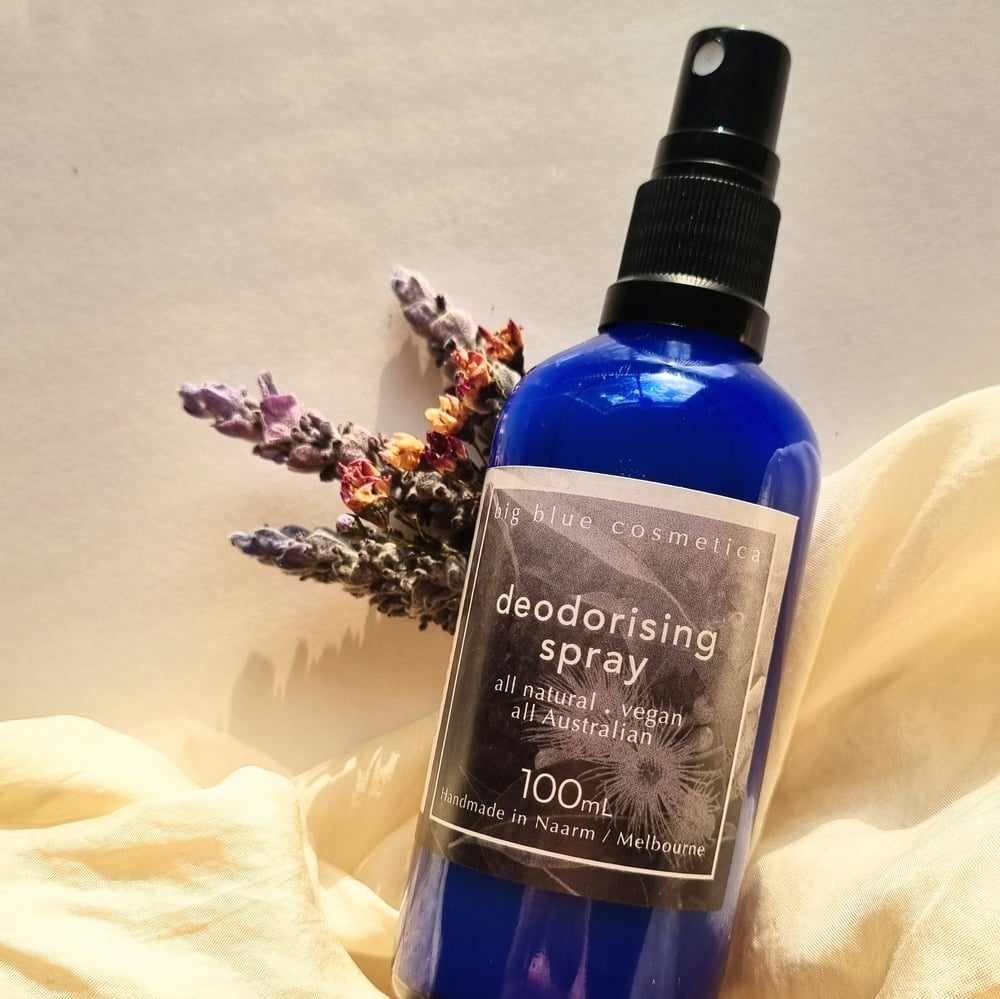 Multi purpose pong-be-gone spray guaranteed to freshen up any room, closet, car, sweaty teenager, dog bed, latest op shop clothing finds or tired feet. Use on yourself as a lovely natural perfume spray, as an air freshener in the home or car, or on your shoes at the end of a long day. Makes a wonderful linen spray for refreshing wooly jumpers and a relaxing pillow spray too.
Neutralises odours in a pleasant, eco-friendly, spicy sweet smelling way, with a blend of all Australian naturally anti-bacterial essential oils and floral waters.
Avoid contact with face and eyes, as the essential oils in this product can cause irritation to such sensitive areas. If irritation occurs in eye, flush with plenty of water and seek medical advice if irritation continues.
VEGAN
ALL NATURAL
100% AUSTRALIAN INGREDIENTS
santalum spicatum (sandalwood), castille (natural solubilizer), essential oils (citrus sinensis (orange), citrus reticulata (mandarine), lavendula angustifolia (lavender) & melaleuca ericafolia (rosalina)), castille (solubulizer).
Comes in a 100mL blue glass bottle
This is a natural product with a limited shelf life. Please use within 24 months of purchase. Shake well before use.
Once empty - KEEP THE BOTTLE! You can return it for a $2 refill discount or alternatively find a way to repurpose or recycle it. Glass is infinitely recyclable, and the label is completely biodegradable paper with non-toxic, plant-based inks and adhesives.
Order the 'aluminium screw top' option if restocking and you can simply remove the screw top, recycle (inside a bigger piece of aluminium like a ball of foil or a tinnie) and pop your old spray top in the new bottle to save a little plastic from landfill. The spray tops unfortunately cannot be recycled, the glass absolutely can.
REVIEWS:
'I just wanted to say thanks for the great products. I love how much attention you pay to sustainability from inception until delivery and beyond. However, I have to single out the Deodorising Spray. When I first used it I was surprised at how subtle the fragrance was but I have been so impressed at how well it neutralises bad odours. This is a magic potion in a beautiful bottle. Thanks!' - Kait