returns + shipping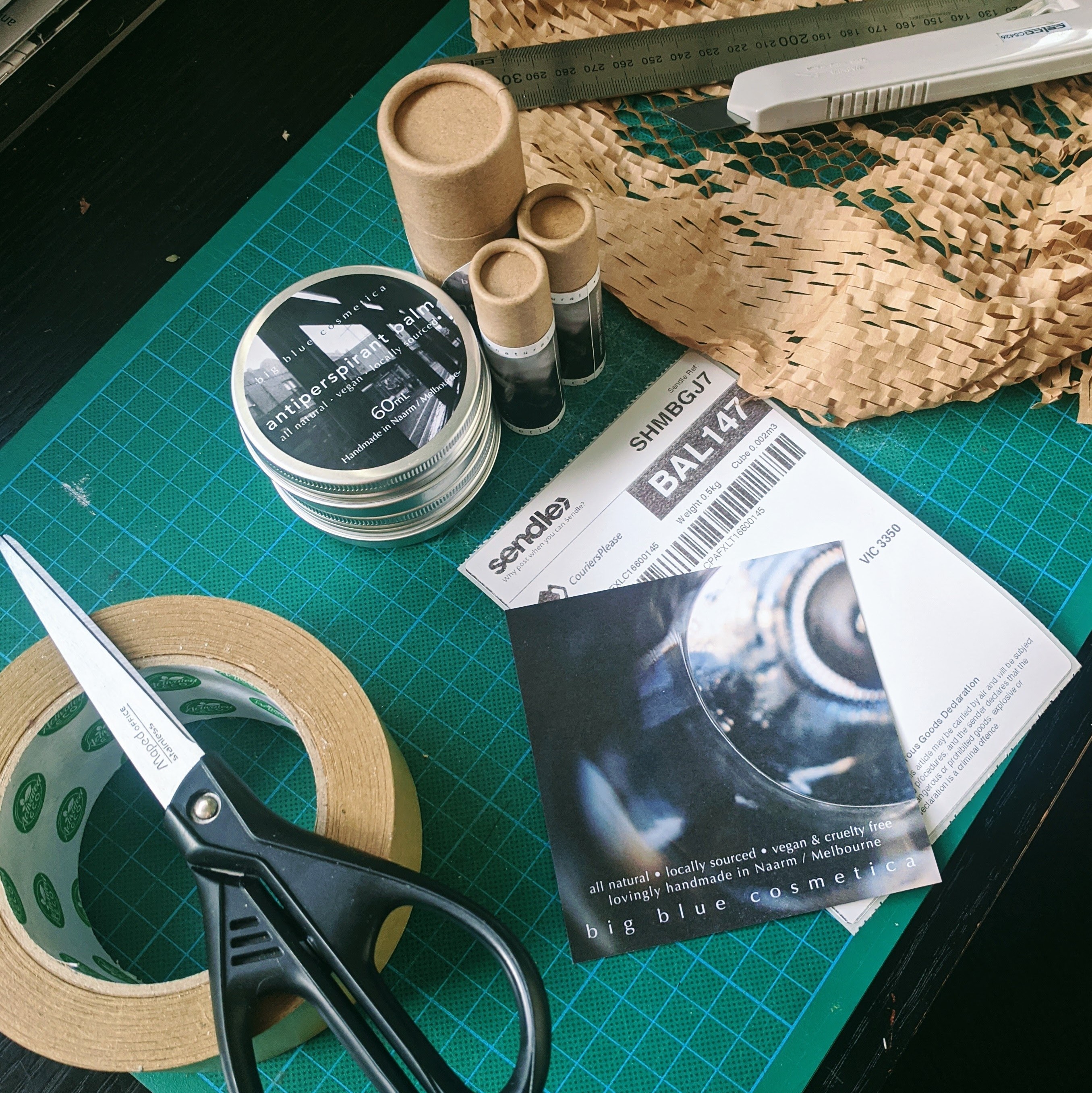 Z E R O W A S T E S H I P P I N G

Shipping is FREE for all orders over $50 within Australia - simply use the code FREESHIP50 at the checkout. Orders are shipped same day or next and typically arrive within 1-4 days to Victorian addresses, up to 11 days for interstate or remote addresses.

If you live around Balaclava, St Kilda or Elwood (3183 / 3182) you can also redeem free shipping using the code LOCAL, so long as you're happy for me to deliver to your doorstep myself. Always happy to get on my bike to deliver to people in my area.

For orders below $50, shipping is $5 within Australia,
and $15 for all orders to New Zealand.

All orders are shipped with a carbon neutral delivery service* using only recyclable and compostable material (most of which is kept and reused from other deliveries), such as:

- reused boxes, many collected from stores who throw out all those little packaging boxes which happen to be the perfect size for my deliveries. I figure reused boxes that already exist are better than buying new boxes, even if they are made from recycled cardboard

- shredded newspaper, tissue paper, locally foraged botanicals and twine for gifts

- paper tape with non-toxic adhesive (safe for your home compost)

- corn starch packing peanuts, reused from ingredients deliveries. Not only are they fully compostable, they readily break down in water - try it in your sink and see for yourself!

- 100% home compostable thermal shipping labels. These need to be removed and composted (or cut up and buried in soil if you don't have a compost), they can't be recyled with the box.
NO plastic - because that's how we do.

* I use Sendle and sometimes Auspost depending on location. Please note both services only pick up parcels on business days - if you place an order on the weekend or a public holiday, the earliest it'll be in transit is first thing the next business day.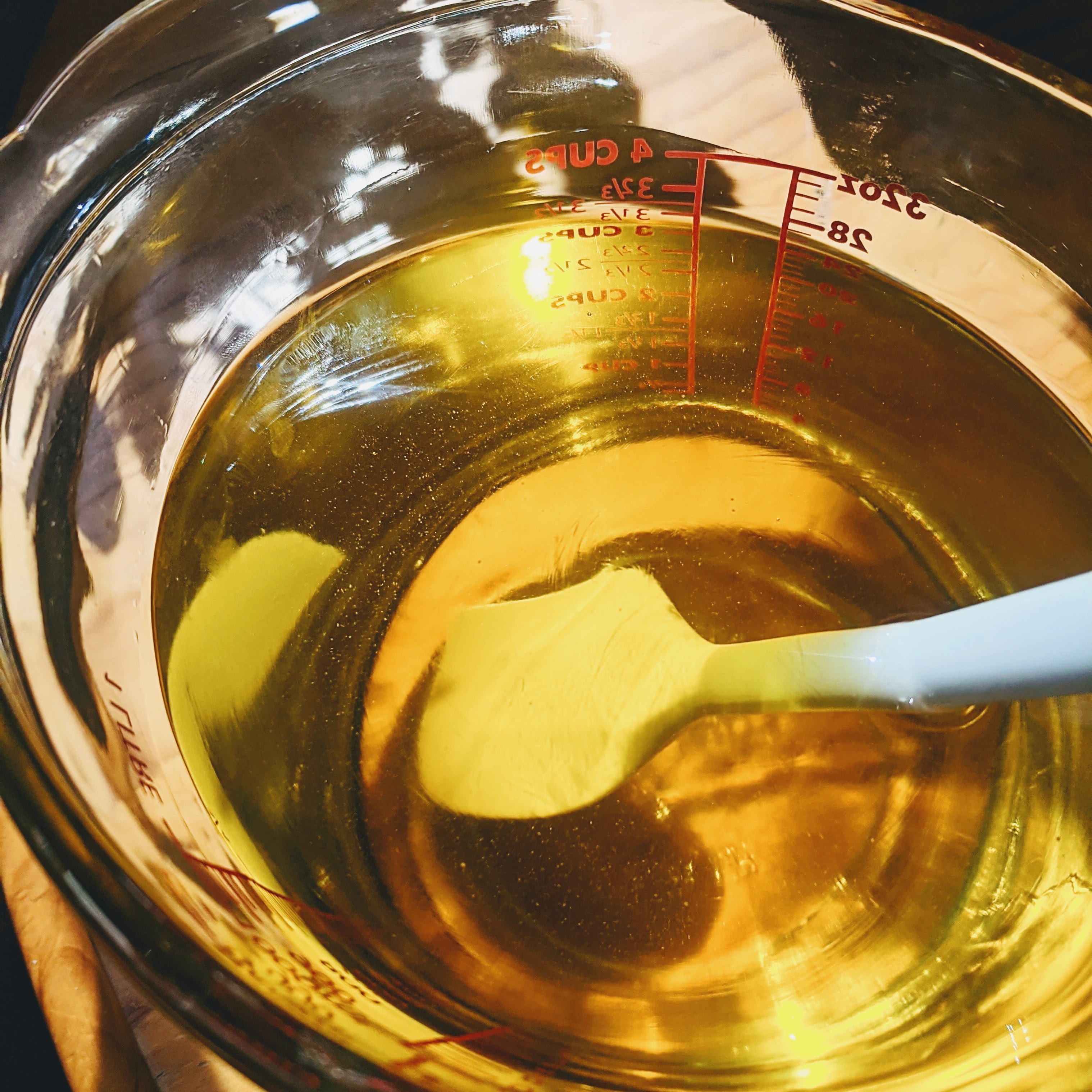 R E T U R N S P O L I C Y

I personally formulate, hand make, check and ship each item available here so I stand behind my products and more than anything want you to enjoy using them.
If you are unsatisfied in any way, please reach out asap and we'll find a solution. While I can't offer a refund for change of mind I can definitely look after you if there are any damages or discrepancies with your order - just give me a holla.

Performing a patch test on the underside of your arm prior to using the product is highly recommended, especially if you do have sensitive skin and aren't able to make it in person to one of my markets to try before you buy. That way if your skin does react to it you can get an exchange or refund straight away and avoid any skin dramas.
Please note that if you are acne prone and use medicated products containing AHA's, benzoyl peroxide or salicylic acid it is a good idea to first use my products either after a 2 day detox of the medicated products or on separate days to when you use these other products, in order to avoid any unexpected ingredient reactions that could be harmful to your skin.

Tina
Founder and formulator