l o w w a s t e p a c k a g i n g
All product packaging is 100% home compostable or else easily recyclable, reusable, and...REFILLABLE!
We will gladly take back our clean empty tins and bottles in good condition, to clean, sterilise and refill them. If you are not able or willing to refill, please find a way to reuse or recycle your empties.
If you are - the easiest way is to find us at a market (where you'll get a discount of $2 per empty container!) or drop them off at a local stockist (where you won't get a discount sorry - but your empties will be collected and get a second life!). Check out the markets + stockists page to see if we're coming to a market near you or if there's a stockist that accepts our empties.

Alternatively, you can send them back in the post once you've collected 6 or more. Here's how:
1.
Empty your containers. No need to clean them, just ensure they're empty and in reasonably good nick (i.e. no heavily smashed up / super dinted tins or chipped glass please) HOT TIP - make sure you run your finger along the thread on the inside of the tins for any balms - you'll likely find a whole extra 1-2 applications-worth of product! Also, we DO accept empty tins from other brands, so long as you're confident they're exactly the same as ours.
2. Email [email protected] to tell us how many empties you're planning to send, you'll get an email back with a prepaid return shipping label attached.

3. Print off the label, whack it on a box, pack your empties and pop it in any Australia Post mailbox. Please make sure they're sufficiently snug with shredded paper, corrugated cardboard or whatever you have on hand to eliminate rattling and avoid breakage in the post. If you reuse the box you first received our goodies in that would be extra cute (and we'll likely reuse it again too)

Empties are received and then thoroughly cleaned, sterilised and refilled! As a thank you for going to the effort to help us reduce packaging waste, you'll get a sweet little gift in your next order :)
Please consider returning your empties - it makes this business much more environmentally sustainable and reduces our collective demand for more plastics / packaging / 'stuff' to be created.

containers upcycled to date: 194+

116 tins, 78 bottles...and counting!
This count only started July 2022 so the actual figure is much more than this - we've been growing this business (and steadily receiving more and more empties) since 2018.




d o n a t i n g p r o f i t s
t o p r o t e c t & r e g e n e r a t e o u r p l a n e t

big blue cosmetica acknowledges the Boon Wurrung people of the Kulin nations as the Traditional Owners of this precious land upon which we operate our business, as well as all Aboriginal and Torres Strait Islander people from whose land our ingredients are harvested.

We pay our respects to elders past and present, and recognise that sovereignty was never ceded. It always was, and always will be, Aboriginal land. We pledge to respect and protect this land in all the ways we can, out of respect for all those who have done so in the past, and all those who have a right to continue loving this land in the future.

We proudly support many Aboriginal and Torres Strait Islander businesses and contribute monthly donations to support the work of SEED, Australia's first Indigenous youth climate network, and encourage all fellow Australians to firstly relearn our history, and actively seek out ways to support and elevate Aboriginal communities. There is no environmental justice without social justice for indigenous people.

You can read more about SEED here at seedmob.org.au, hear from their amazing young original leader Amelia Telford in this video, and you can learn more about our history through this insightful (highly recommended) series available for free via sbs.com.au/firstaustralians.

______________________________________________________________________________________________

We also have a growing forest - through Only One, a non-for-profit that allows individuals and businesses to fund regenerative conservation projects that plant native tree species to reforest our one and only home planet, while also removing plastic and pollution from these same areas.
Check out our public profile here to track our impact:
only.one/bigbluecosmetica
and read more about why we choose to support the work of Only One via the link below...where you can set up your own monthly contribution to help regenerate our planet too:
only.one/about-us




s u s t a i n a b l y s o u r c e d i n g r e d i e n t s
All ingredients are locally sourced where possible.
Our formulas have been developed to include more Australian made ingredients and rely less on imported ingredients that have travelled further, to both reduce the overall carbon footprint of each product as well as champion the wonderful native botanicals unique to this country.
There are however many ingredients that are absolutely necessary for our formulations, but not produced in Australia. We work hard to source high quality ingredients that we can ensure are made by people with the same level of respect as we hold for our environment.

This means that all ingredients are strictly cruelty-free. No animal testing, no palm oil derivatives that jeopardise orangutan habitat.

All products are vegan as stated, if not, they contain beeswax. This is the only non-vegan ingredient we use, as it is the most natural and sustainable alternative we can find to synthetic / semi-synthetic or imported gums and waxes. Candelilla wax for example is a great natural and vegan alternative which we do use in some products for its unique functionality (it is a much harder wax than beeswax and has next to no aroma, so better for certain applications), but it has to travel all the way from Texas, U.S.A - which is not very sustainable when you consider all the fuel involved in packing, processing and transporting it over to Melbourne, Australia, compared to beeswax produced a few kilometers away.

Hence we favour using locally sourced beeswax for most balm products, and are proud to support select local Victorian beekeepers who we trust.
We look for ingredients that are Fair Trade and certified organic where available / applicable. We're obsessed with the details, because we know greenwashing is rife. Below are some of our awesome suppliers, we're proud to use their products, and are honoured to introduce to you: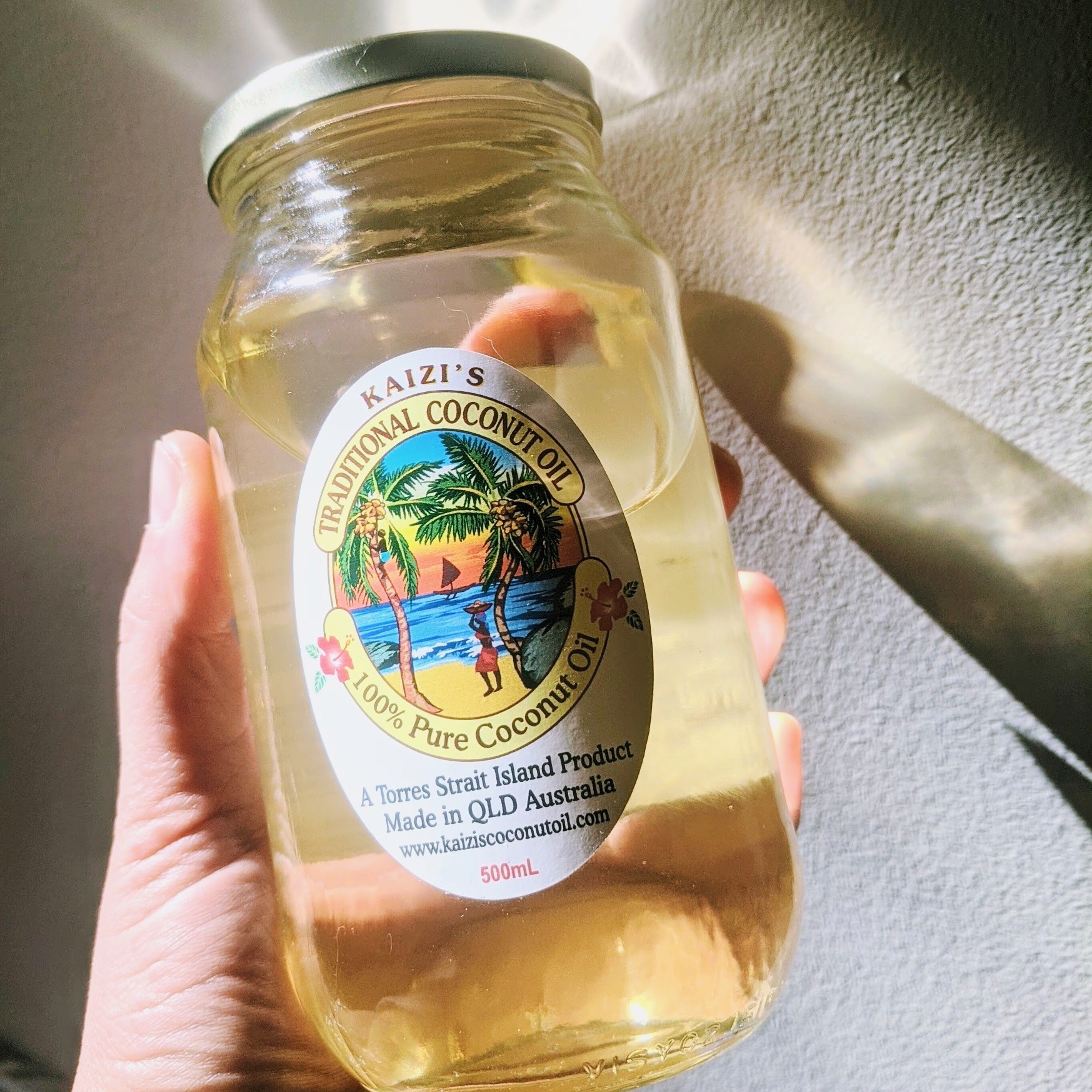 KAIZI'S COCONUT OIL
The most beautiful smelling raw, organic, unrefined coconut oil produced from wild growing trees in far north Queensland, made by an Indigenous Torres Strait Islander small family business initiative, who also run workshops teaching indigenous youth about their culture, traditional foods and how to connect and care for country. Arguably the most truly sustainably sourced coconut oil on the planet made by some seriously passionate legends. Home grown pure gold.
kaiziscoconutoil.com

______________________________________________________________________________________________
WARNDU
This indigenous owned and run business supplies all kinds of bush foods, each wild-harvested by Aboriginal communities around Australia. They are dedicated to education as much as they are to supporting blak businesses and their website features plenty of information on where exactly each product comes from and what it has traditionally been used for. It's where our gabiny/gubinge (Kakadu plum) and urti (quandong) come from, which we infuse in sunflower oil from Wiradjuri Country, north-western Victoria.
warndu.com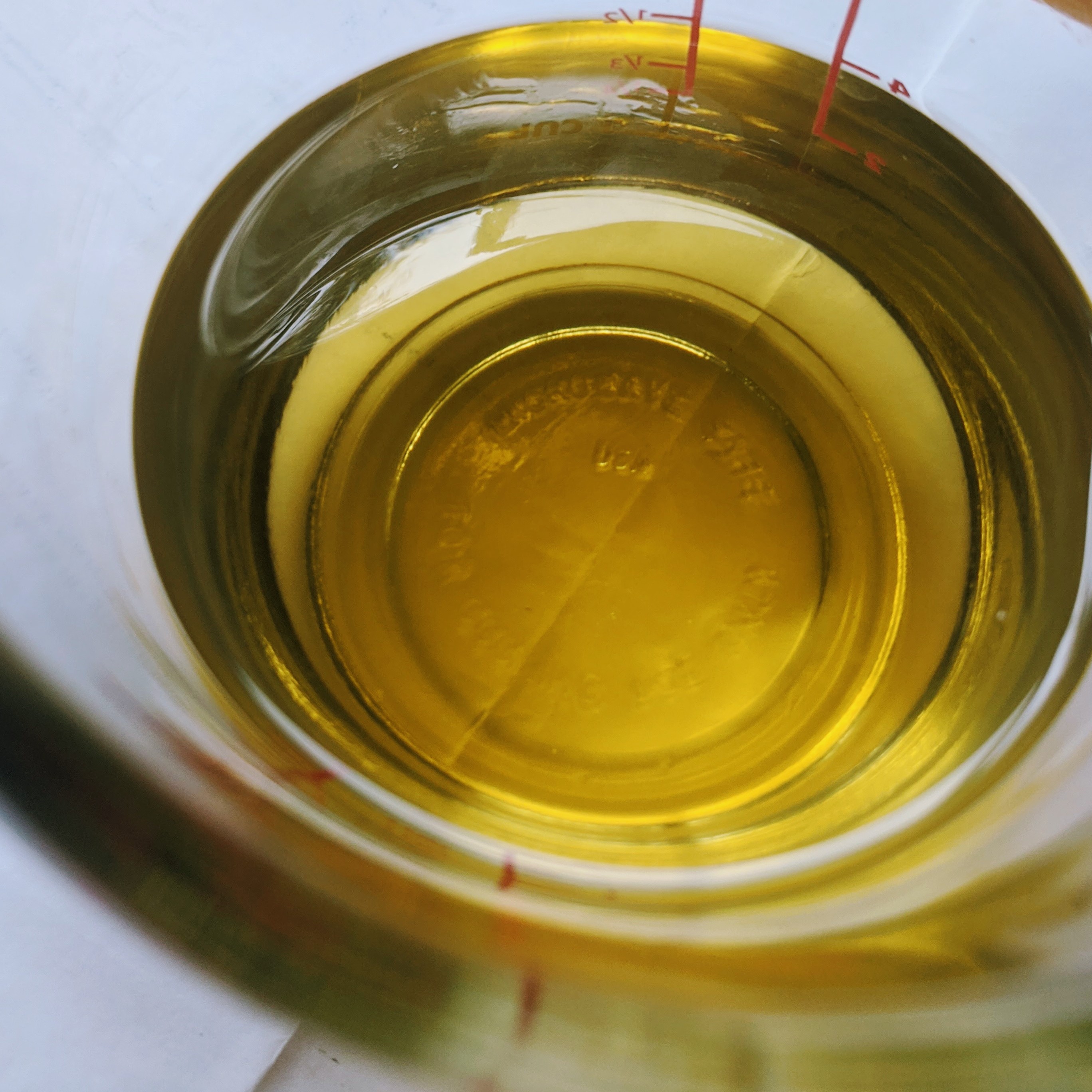 NAMBUCCA MACNUTS
make our organic extra virgin macadamia oil in southern NSW and are as passionate about this native wonder-nut as we are. Read more about why macadamias and their oil are so great, as well as how they're harvested and processed here:
macnuts.com.au

______________________________________________________________________________________________

NUGGETTY CREEK OLIVES
our local organic extra virgin olive oil supplier, based out of Laanecoorie, central Victoria. They're an award-winning small family business who are true experts of their craft and the oil they produce is pure heaven with a naturally complex, grassy / fruity aroma. It not only makes for a lovely gentle lather in our soaps, it is delicious in food too! Check out their work here:
nuggettycreekolives.com.au

______________________________________________________________________________________________

EARTHYARD
Passionate team of people who supply many of our carrier and essential oils and are as dedicated as we are to supporting Australian producers. They work closely with farmers to develop strong working relationships and have full transparency about where exactly their products come from, always naming the traditional land owners of the source, and(!) even take back their empty bottles for reuse!! Love their work.
earthyard.com.au

______________________________________________________________________________________________

THE SOURCE BULK FOODS
We're a little bit obsessed with this place. It's where we get our Australian organic sugar, oats, tapioca, soya lecithin, Fair Trade organic Peruvian cocoa butter and raw cacao. We also get our plastic-free work snacks (/chocolate fixes) here.
thesourcebulkfoods.com.au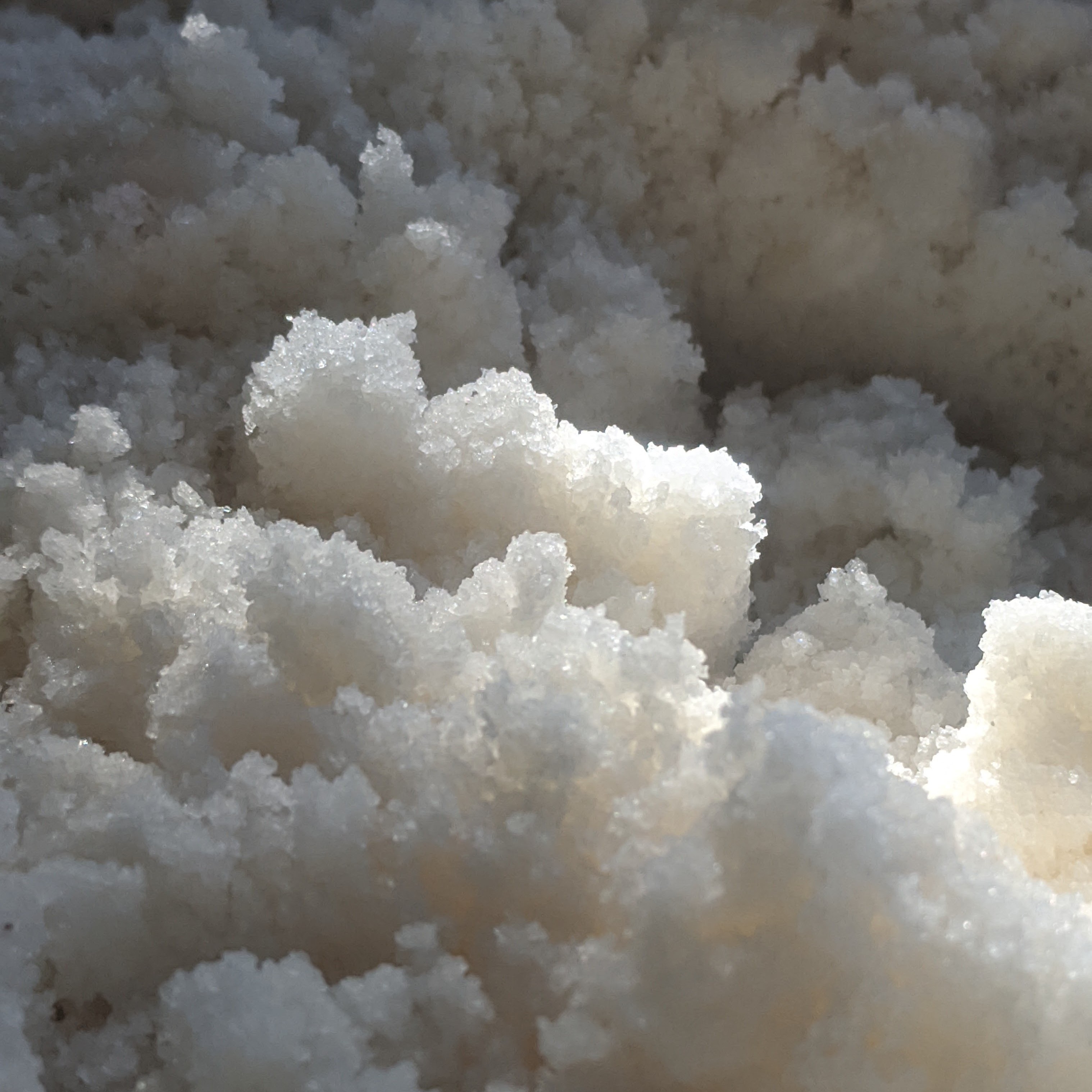 MOUNT ZERO OLIVES
where we go to refill our bucket of locally made pink salt from the salt flats near Dimboola, Victoria. Not only do they produce beautiful olive oil, they work closely with the Barengi Gadjin Land Council representing the Wimmera people, traditional owners of this part of Victoria, to sustainably harvest the Pink Lake salt by hand / shovel (no machinery) - the same salt used in our Sweet Citrus Pink Salt Scrub and Beach Babe Texture Spray (and our cooking!). You can read more about the harvest here.
mountzeroolives.com

______________________________________________________________________________________________

BUY ECO GREEN
Who sell our Kraft paper packing tape (made with non-toxic adhesive so it's completely safe for the home compost) as well as EVERYTHING office supplies - but eco! Solar chargers for your mobile phone, recycled paper notebooks, recycled plastic scissors, seeded card stock for special invitations, you name it. If you need anything for your school or office, this is a great business who work hard to source the most sustainable options for all things stationary.
buyecogreen.com.au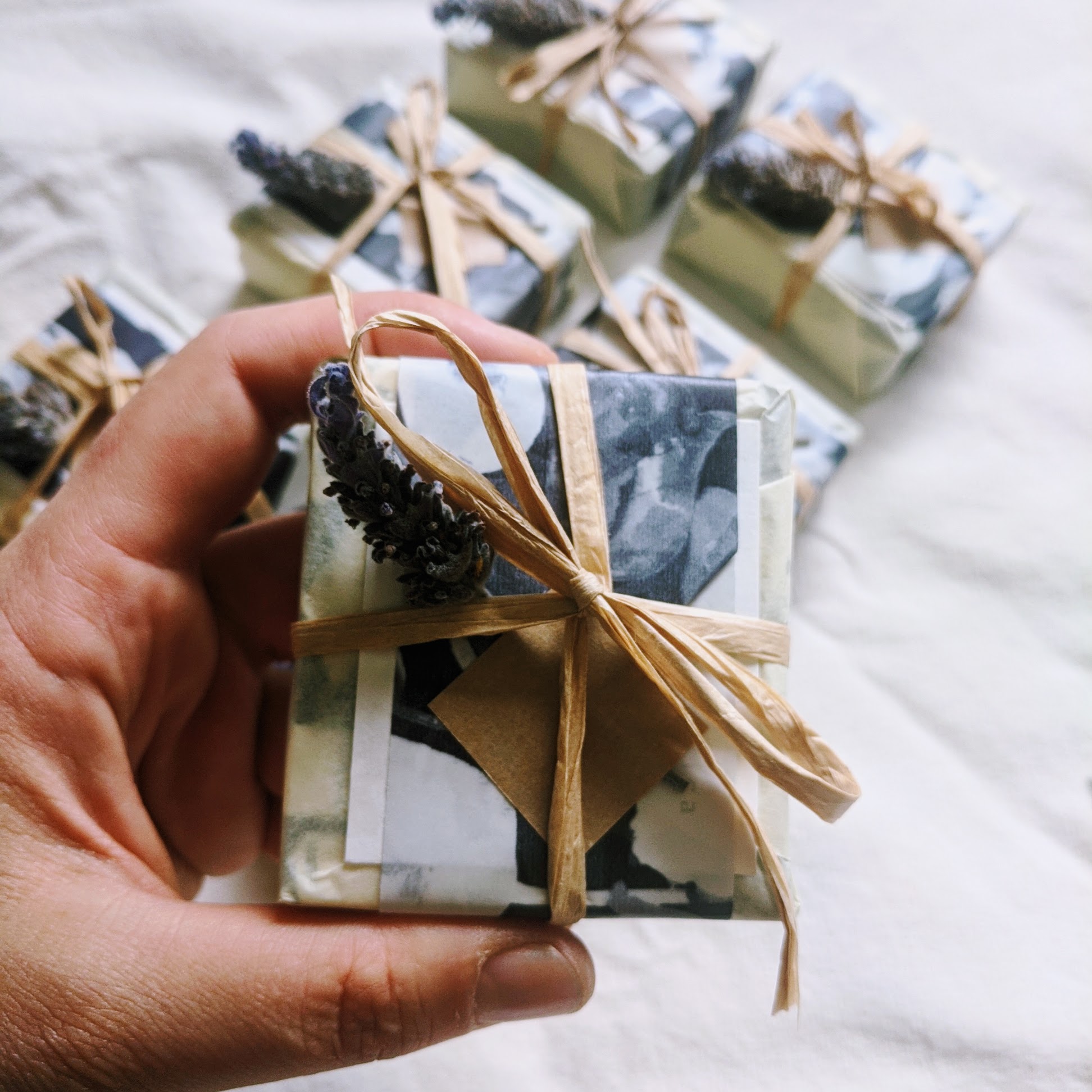 BROWN PAPER PACKAGING
A small wholesale business who specialise in all kinds of brown paper packaging (hence the name) and where we buy our gift boxes, natural raffia and unbleached tissue paper. The boxes are locally made in Moorabbin, Victoria from 100% post consumer recycled cardboard.
brownpaperpackaging.com.au