household handybar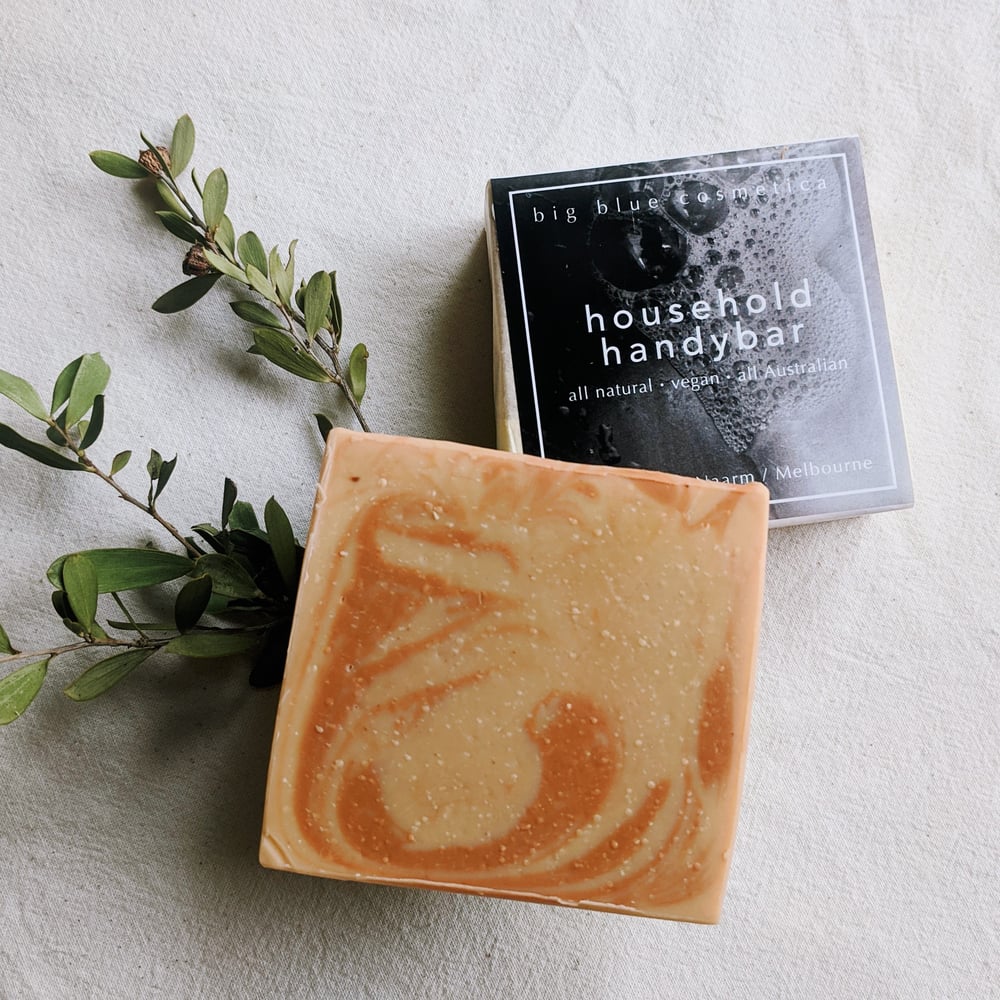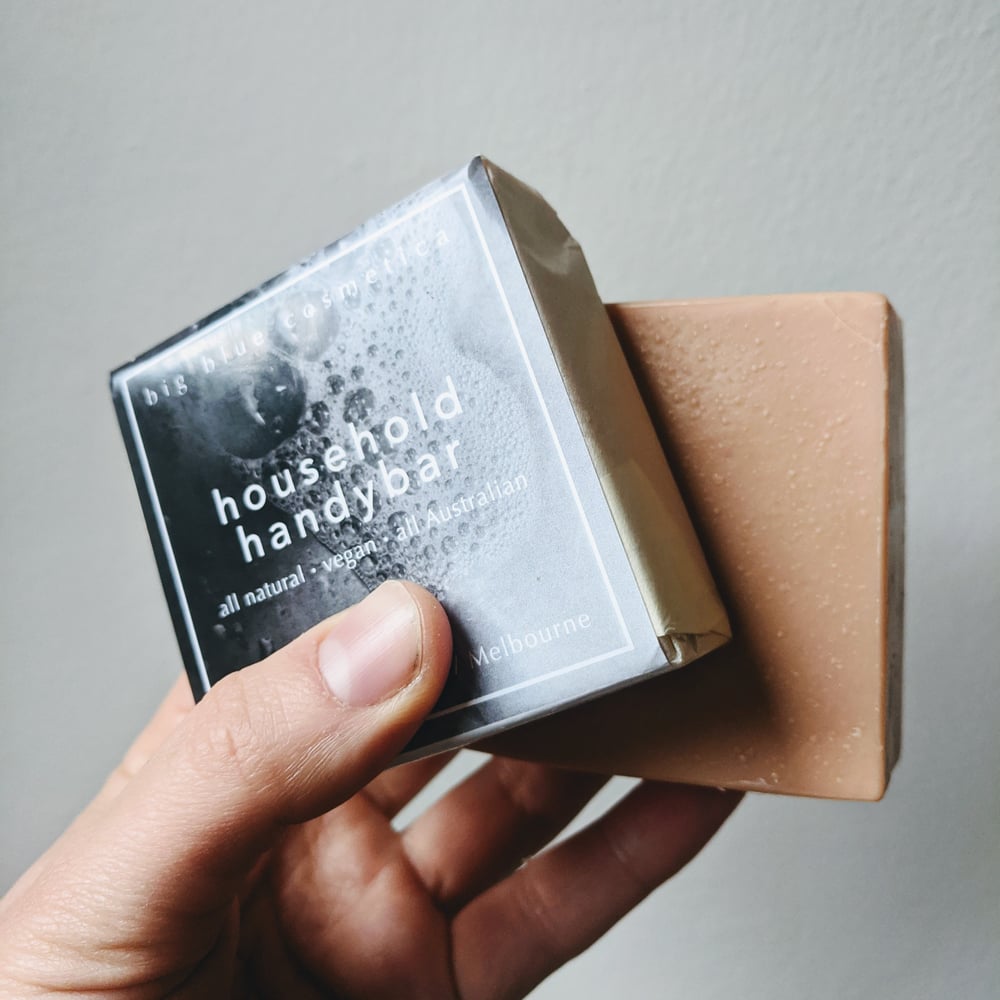 With the biggest, fluffiest lather and sweet zesty aroma this beauty is brilliant for gently cleansing the grubbiest of hands - and all things household cleaning!
Use for washing dishes (longer-lasting bubbles, no plastic bottle, and gentle on hands unlike most detergents), for removing spot stains on clothing, hand-washing delicates, mopping the floor swished in a bucket, cleaning the oven, BBQ, the shower, even the dog - or simply for washing hands. Infused with naturally antibacterial lemon tea tree and mandarin essential oils, both of which are especially effective against mould and leave the room smelling fresh and clean. PRO-TIP: Swish in a jug of warm water and strain into a spray bottle for the ultimate surface and stovetop degreasy spray.
TO USE: for dishes simply wet your scrubber or sponge, rub onto bar and get busy - as you scrub away you'll see it foam up fabulously to effortlessly clean greasy dishes, and leave your hands soft and clean but not painfully dry. Alternatively, run under warm water to soak a sink-full of dishes (or clothing) in warm soapy water.
VEGAN
ALL NATURAL
100% AUSTRALIAN INGREDIENTS
saponified oils (organic olea europaea (olive) and organic cocos nucifera (coconut)), raw organic sugar, sodium citrate, essential oils (citrus reticulata (mandarin) and leptospermum petersonii (lemon scented teatree)), iron oxide (clay pigment, for the colour).
These are natural, handmade soaps and your bar may not appear exactly as in the photo - small variations in colour / pattern occur naturally in each bar. As they are hand cut each bar tends to weigh between 130 - 140g.
Please use within 2 years of purchase, store away from direct sun and allow to dry between uses to prolong shelf life
Select whether you'd prefer your bar naked (no wrapping), or wrapped with tissue paper and a paper label (printed with non-toxic inks and adhesives = fully biodegradable wrapping).
REVIEWS
Your products are the best discovery. I'm using the household handybar, grated as dishwasher powder. Works great!' - Indra