sanitiser spray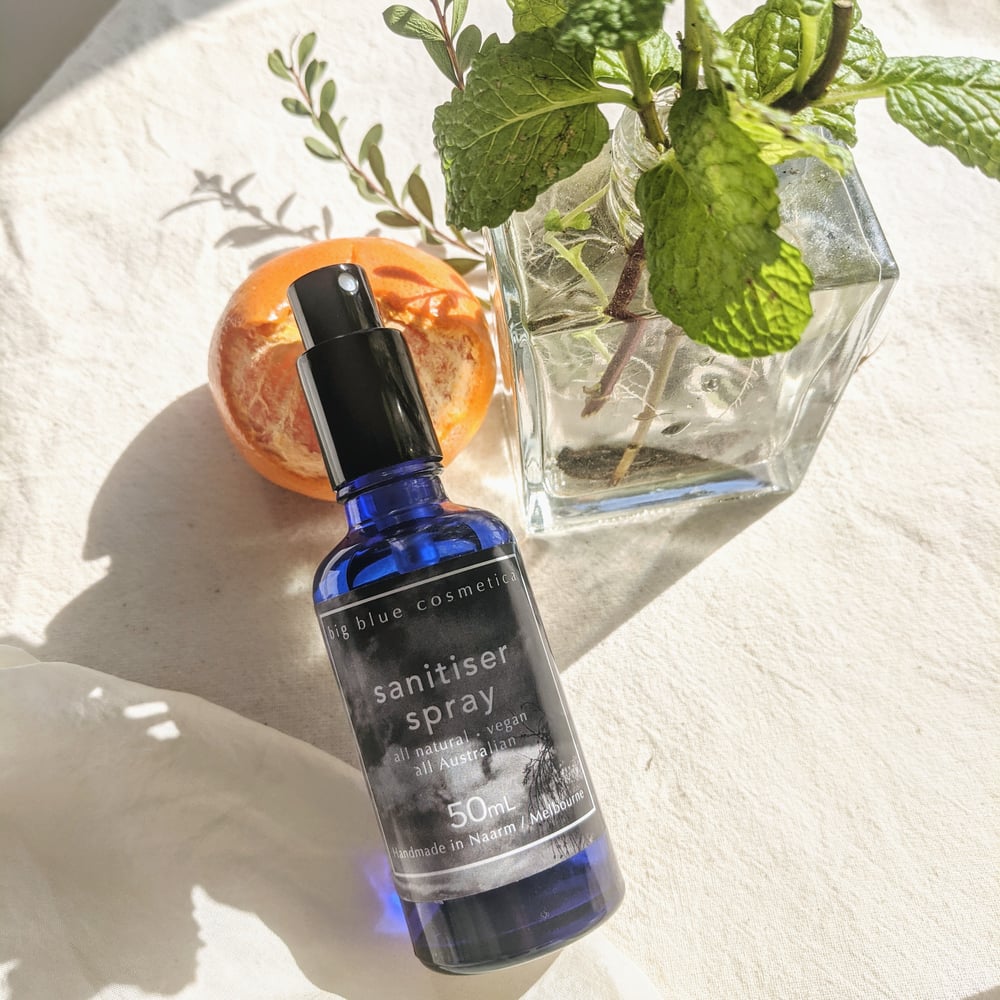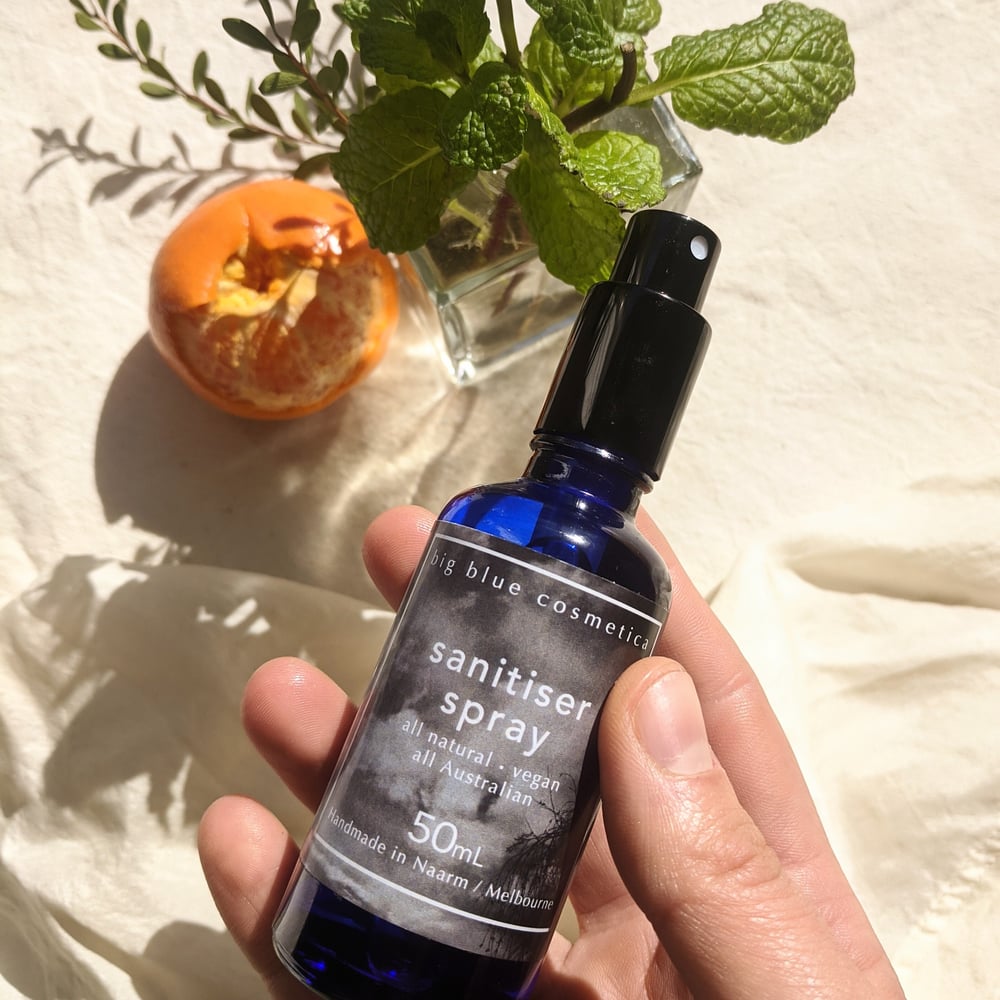 Effective, protective and aromatically uplifting. Spritz on hands and surfaces as frequently as required to eliminate all manner of germs, leaving nothing but the sweet scent of Australian peppermint, blue mallee eucalyptus and mandarin.
Enriched with locally grown fresh aloe vera juice to care for dry skin, scented with all natural essential oils and produced as per the WHO recommended formula with 75% isopropyl alcohol (99% pure). For best efficacy be sure to rub well between hands after spraying and allow to dry.
FLAMMABLE, as alcohol is - keep away from heat, open flames and unsupervised children/pets. For external use only, avoid contact with eyes.
Super useful for cleaning hands on beach/street litter clean-up walks, or after enjoying that sugary / greasy / messy treat where there is no bathroom nearby. Also great for cleaning glass, removing permanent marker from most surfaces and polishing mirrored surfaces without leaving any streaks!
VEGAN
ALL NATURAL
100% AUSTRALIAN INGREDIENTS
isopropyl alcohol 99%, aqua, aloe barbadensis, essential oils: mentha piperita (peppermint), citrus reticulata (mandarin) and eucalyptus poybractea (blue mallee).
Comes in a 50mL blue glass bottle
Once empty - KEEP THE BOTTLE! You can return it for a $2 refill discount or alternatively find a way to repurpose or recycle it. Glass is infinitely recyclable, and the label is completely biodegradable paper with non-toxic, plant-based inks and adhesives.
Order the 'aluminium screw top' option if restocking and you can simply remove the screw top, recycle (inside a bigger piece of aluminium like a ball of foil or a tinnie) and pop your old pump top in the new bottle to save a little plastic from landfill. The pump tops unfortunately cannot be recycled, the glass absolutely can.