soothing saviour crème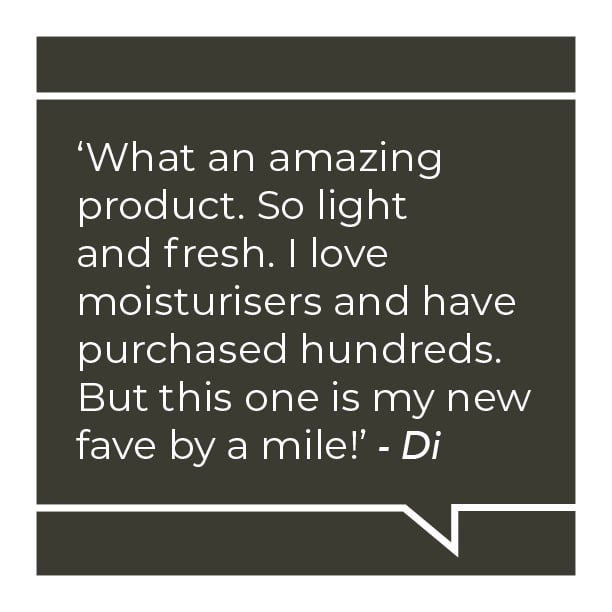 The perfect moisturiser for super sensitive skin - unscented, lightweight, aloe vera based lotion that leaves your skin feeling dewy, hydrated and velvety smooth.
Formulated for use as an after-sun lotion (to calm irritated skin on those unlucky times you get burnt BAD) but also wonderful used as an aftershave or daily facial moisturiser, especially for oily / combination or problem skin prone to break outs. The texture is luxuriously silky - hydrating but not at all heavy.
Made with:
lemon balm hydrosol, one of the best botanicals around for clear skin and used for centuries to heal all kinds of skin dramas with its astringent (skin-tightening and circulation-boosting) properties,
Australian aloe vera, which does wonders to soothe irritation and hydrate skin and also contains important vitamins C, E and beta carotene
plus super nourishing apricot kernel oil and a touch of raw organic coconut oil (made from wild growing trees by a Torres Strait Islander small family business!), for its naturally soothing and cleansing qualities, all which help maintain healthy, supple skin.
TO USE: A little goes a long way with this baby - use a single pump on face and neck as you would a daily moisturiser, especially after a face wash or shower for skin that feels fresh, hydrated and healthy all day long.
Pairs beautifully with the dry skin dream balm, apply this creme first and then layer with a tiny amount of the balm for extra hydrated skin.
VEGAN
ALL NATURAL
LOCALLY SOURCED INGREDIENTS*
melissa officinalis (lemon balm) hydrosol, prunus armeniaca (apricot kernel) oil, Kaizi's raw cocos nucifera (coconut) oil, soya lecithin* - food grade emulsifier, pure aloe vera powder, xanthum* - food grade natural thickener, Ecocert approved broad spectrum natural preservative* (benzyl alcohol, glycerine, citrus reticulata (mandarine) fruit extract, citrus aurantium amara (bitter orange) fruit extract, citrus cinensis (orange) peel extract, tocopherol (Vitamin E), citric acid, lactic acid). *denotes imported ingredient.
This is a natural product with a limited shelf life, please use within 24 months of purchase.
Comes in a 50mL blue glass bottle
Once empty - KEEP THE BOTTLE! You can return it for a $2 refill discount or alternatively find a way to repurpose or recycle it. Glass is infinitely recyclable, and the label is completely biodegradable paper with non-toxic, plant-based inks and adhesives.
Order the 'aluminium screw top' option if restocking and you can simply remove the screw top, recycle (inside a bigger piece of aluminium like a ball of foil or a tinnie) and pop your old pump top in the new bottle to save a little plastic from landfill. The pump tops unfortunately cannot be recycled, the glass absolutely can.
REVIEWS:
'Today I came across Tina's stall at the Esplanade Market and purchased the soothing saviour creme. What an amazing product. So light and fresh. I love moisturisers and have purchased hundreds. But this one is my new fave by a mile!' - Di
'I was using the soothing saviour creme with a Vitamin C serum for a while, the serum irritated me so much I stopped it and now your creme is my only face routine I love it!' - Rima
'The soothing saviour creme has saved my skin this winter in Canberra......just amazing' - Anne
'No false promises here. The soothing saviour creme is incredible. I have been applying each evening since i purchased last Sunday and not only has my skin cleared, it feels beautiful and convinced few wrinkles have disappeared. Love it!!' - Lisa
'I love this product, my skin has transformed at the age of 50.' - Rose
'Got it, love it, highly recommend it...If you have oily skin, this product is a clear winner. It keeps my skin feeling smooth and nourished and NEVER OILY. In fact it controls it. ' - Tara