remineralising toothpowder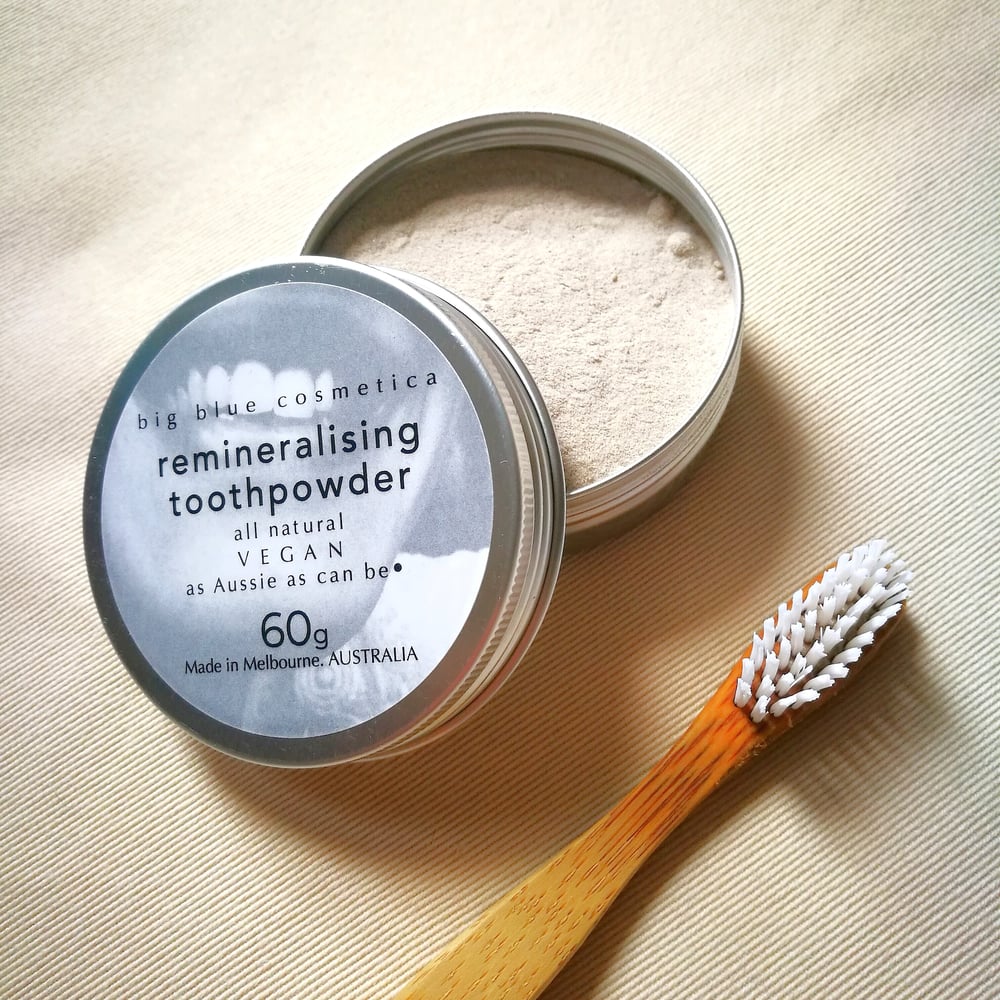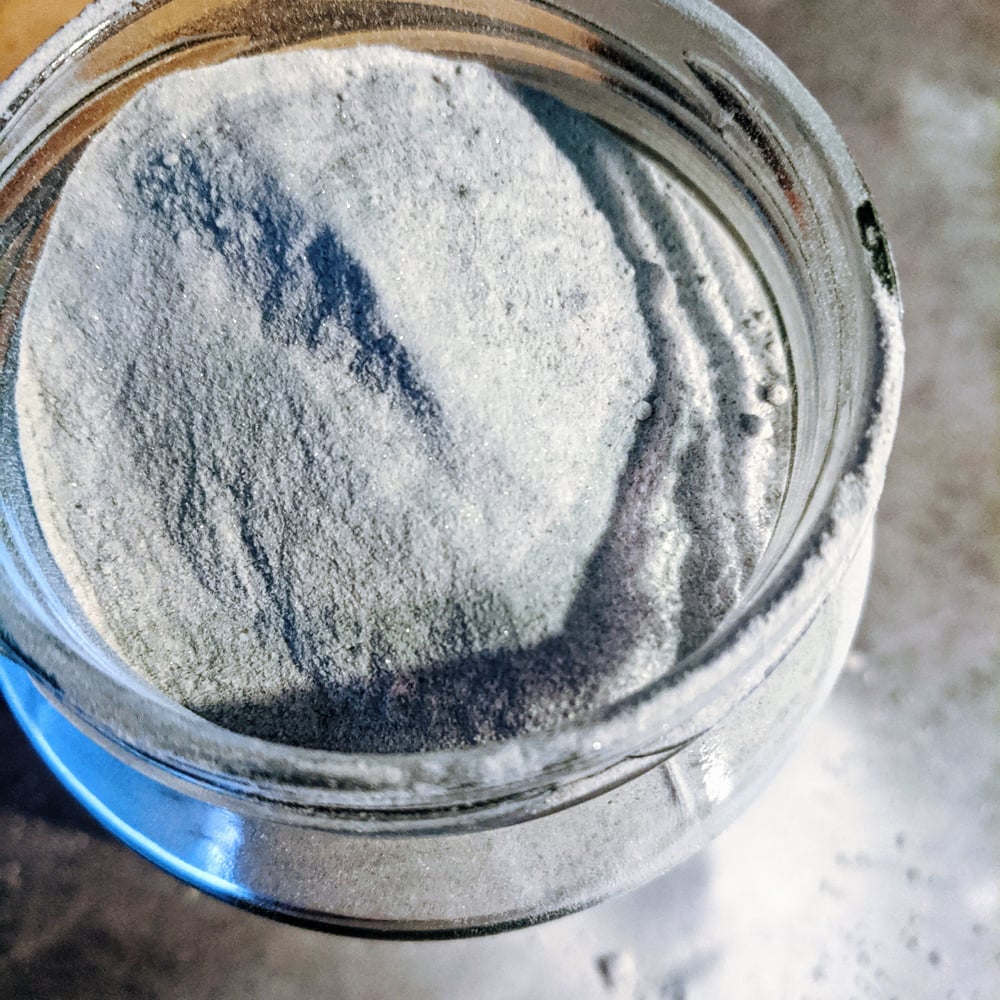 100% natural, non-foaming but super effective, old school, salty (not sweet!) toothpowder. Don't knock it before you try it. You only need to use a tiny bit each time, so one little tin lasts ages.
Made from sodium bicarbonate (great for fighting bad breath, gently polishing and removing stains from teeth), aloe vera powder, bentonite clay (which helps 'dilute' the bicarb - straight bicarb can prove really irritating over time) and peppermint oil for the ultimate minty freshness. No artificial sweetener and no unnecessary additives to make it taste better or foam like conventional toothpaste. Just straight up toothpowder that does its job and does it well. To use simply wet the head of your toothbrush, dip into the powder, and brush teeth as usual.
HOT TIP: Doubles as a mouth wash - just gargle before spitting out every time you brush your teeth for icy fresh breath.
VEGAN
ALL NATURAL
100% AUSTRALIAN INGREDIENTS
sodium bicarbonate, sodium bentonite - mineral rich detoxifying bentonite clay, aloe barbadensis powder, mentha piperita (peppermint) essential oil.
Comes in a 60mL aluminium twist top jar with a paper label, or the better value 300g home compostable bulk refill pouch.
This is a natural product with a limited shelf life. Please use within 24 months of purchase.
DISCLAIMER - Fluoride is an important mineral that helps build enamel and protect teeth, and is also a ubiquitous mineral found in all food, water and even the air in trace amounts. There is positively no good reason to avoid or filter out fluoride and very good reason to be grateful that Australian tap water is fluoridated in a well regulated manner for the drastic reduction in tooth decay and cavities we have seen in our population since its inclusion in our tap water at the urging of dentists in 60's. The only reason this toothpowder does not (yet!) contain fluoride is due to the logistical difficulty of including it at an appropriate concentration for such a small production.
Once empty - KEEP THE TIN! You can return it for a $2 refill discount or alternatively find a way to repurpose or recycle it. Aluminium is infinitely recyclable, and the label is completely biodegradable paper with non-toxic, plant-based inks and adhesives.
Choose the 'dinted is fine!' option if you don't mind a tin that has a few minor dints or scratches. This is a consequence of accepting empties - occasionally we receive tins with some signs of wear, but which are otherwise perfectly functional (and thoroughly cleaned and sterilized before refilling). If you don't mind these aesthetic imperfections, help us reduce packaging waste by selecting this option.
REVIEWS:
'I love Tina's products. A big shout out for the amazing toothpowder. My teeth have never looked so clean and white. Thank you Tina' - Rose
'Hey, I thought I'd send you a quick message to say - I went to the dentist during the week and took my toothpowder. She thought it was one of the best and safest natural toothpowders she'd ever seen' - Meg
'First time using tooth powder and I think I'm definitely going to continue using this one. Leaves teeth nice and clean and it has a nice taste.' - Nancy
'Tina was wonderful to deal with, so rare to find someone that goes out of their way to help. Loving my tooth powder. Thank you again' - Jennie