kakadu plum clarifying oil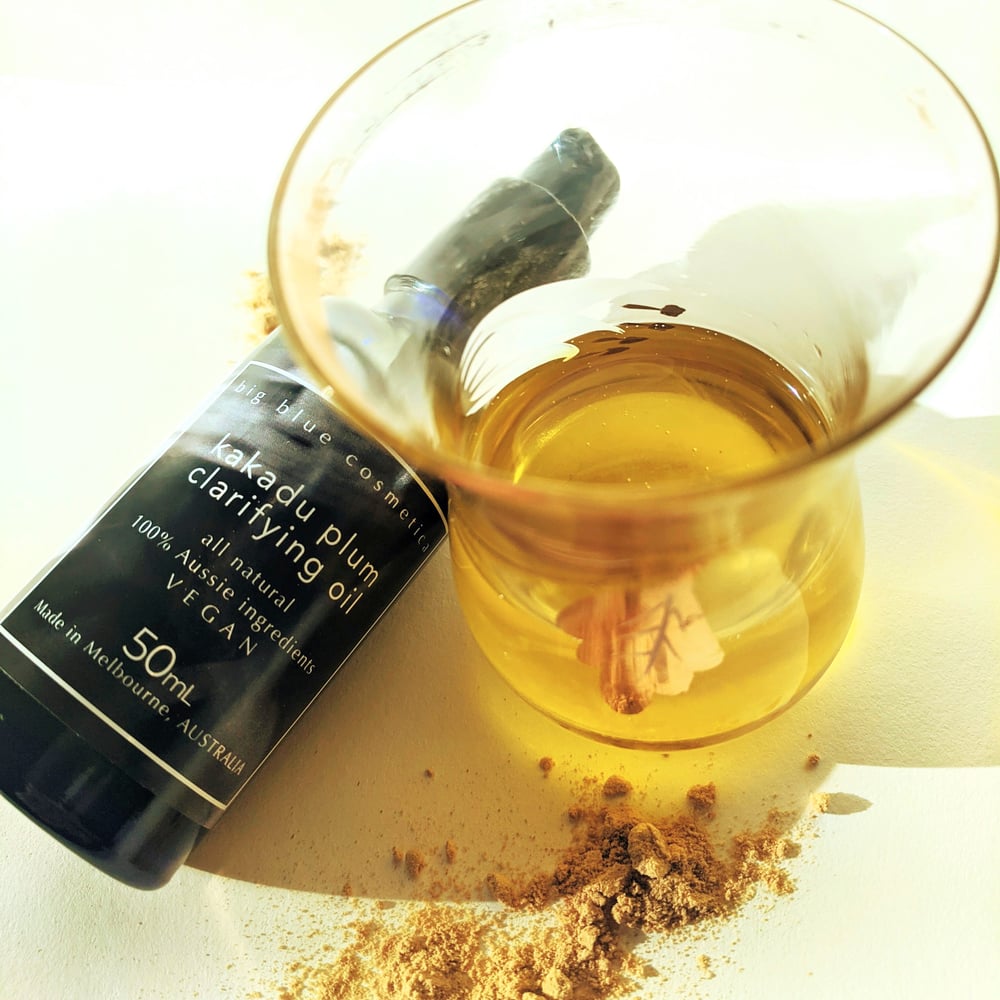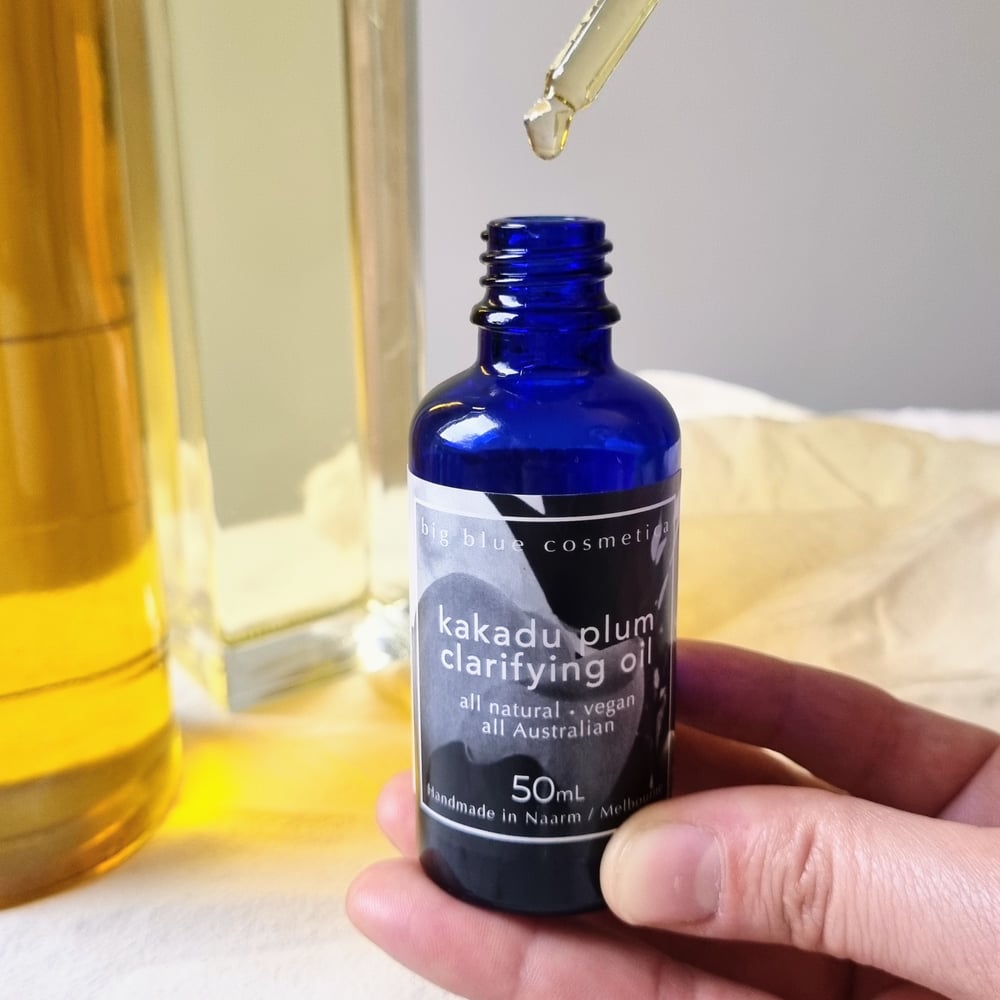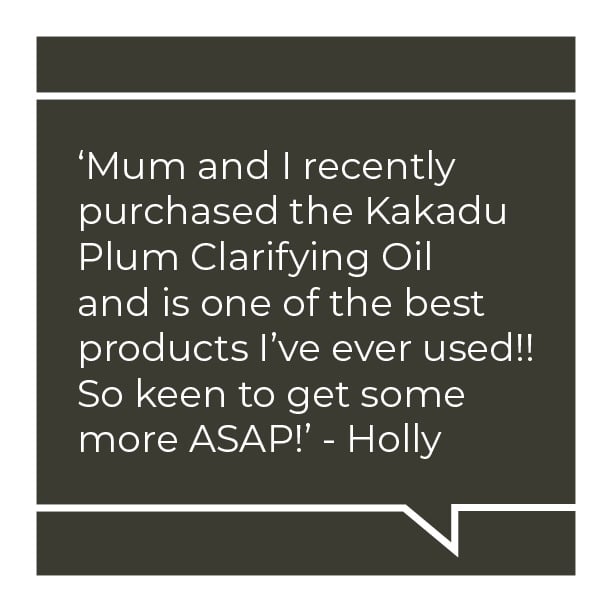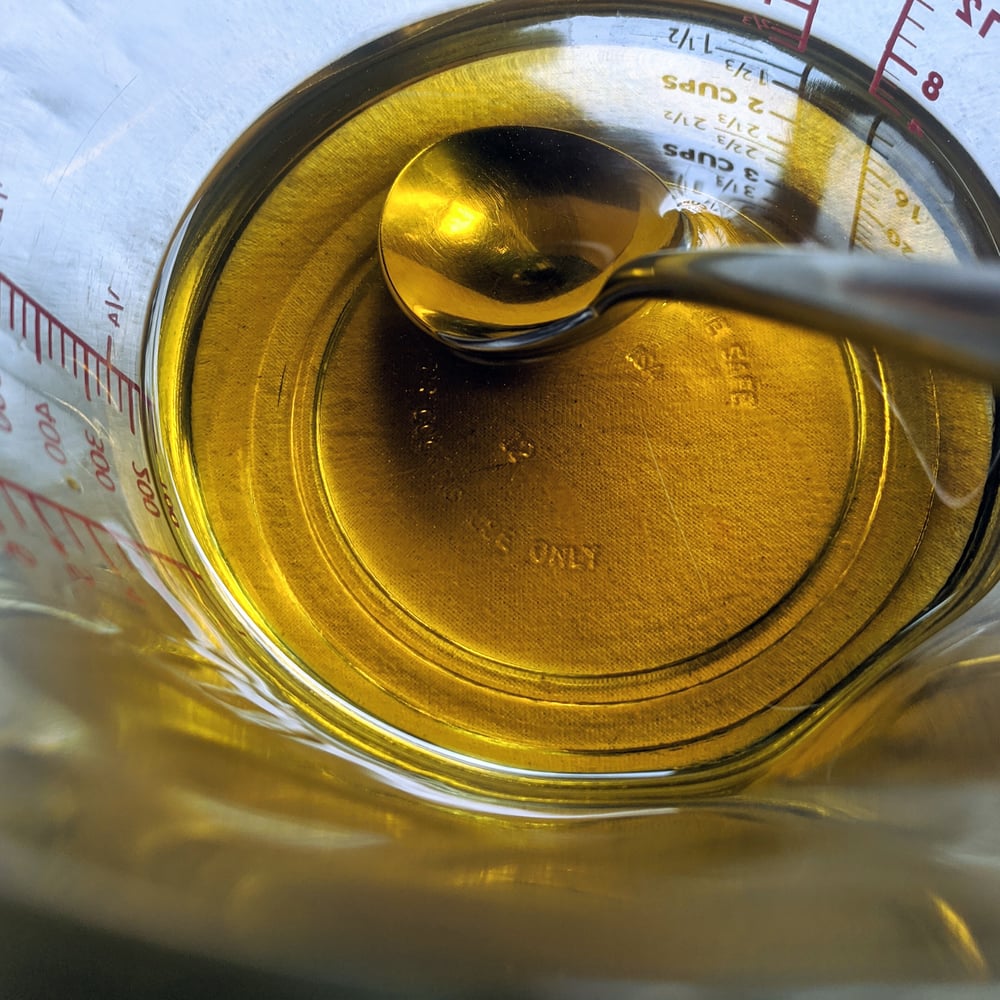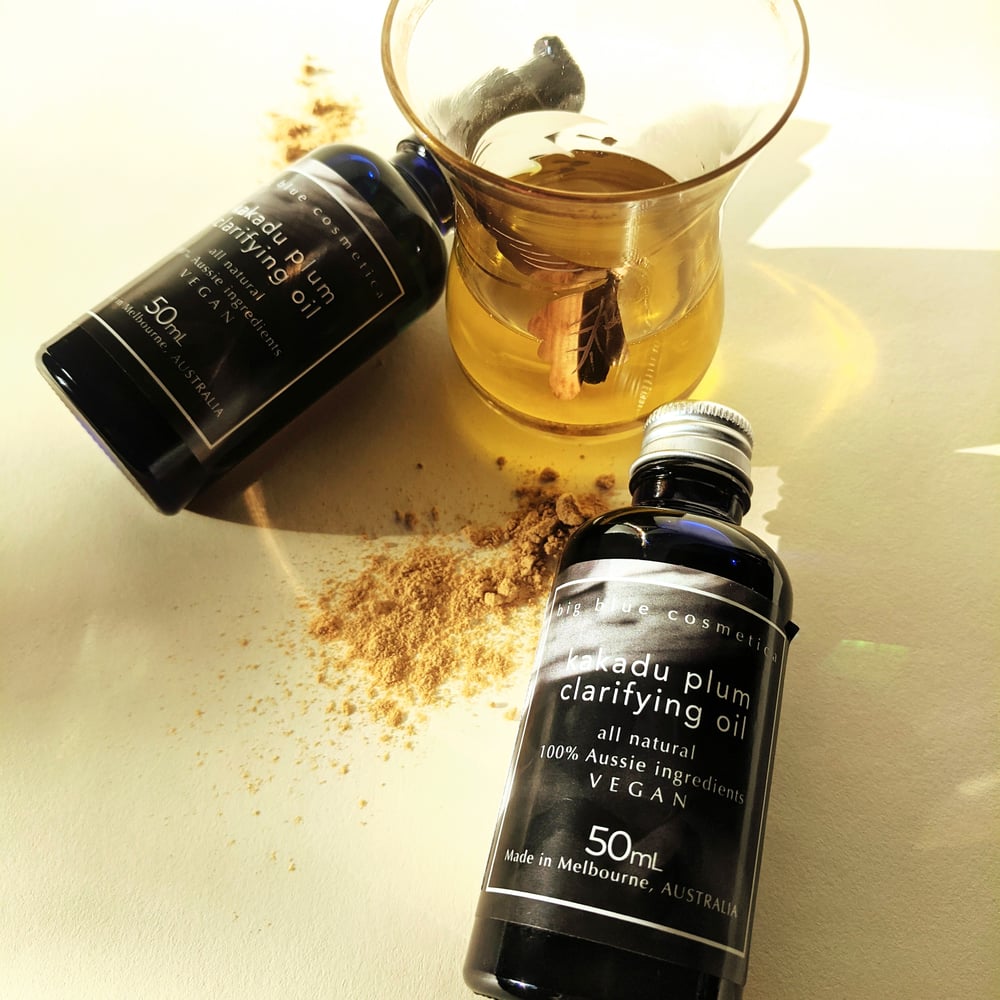 Our best-selling daily facial oil for all skin types made from all Australian ingredients. Readily absorbed and great for balancing excess oil production while deeply nourishing and soothing dry and sensitive skin.
A lightweight, non-comodogenic blend of Australian grown jojoba, apricot and sunflowers oils infused with wild harvested gubinge (aka Kakadu plum - the richest natural source of Vitamin C), as well as hand picked organic calendula and calming Australian native kunzea.
Naturally rich in Vitamin E, phytosterols, fatty acids and antioxidants important for healthy skin function. Both hydrating for dry skin and effective at regulating sebum production in oily skin types due to the very close chemical similarity of these lightweight plant oils to our skin's own sebum, which help skin maintain the ideal balance of moisture and nutrients at the surface.
Gorgeous massaged into face and neck before bed to assist nutrient absorption overnight, yet lightweight enough to use in the morning without leaving skin shiny. Pure magic for skin.
TO USE: Apply a few drops to clean hands, massage into face and neck every morning and / or evening whenever your skin needs a nourishing moisture-boost. Alternatively use with a face wipe to remove makeup without irritating sensitive around-eye areas or as a facial oil cleanser by massaging a small amount into wet skin, steaming face briefly with a hot towel and wiping away the oil (along with all the dirt, grease and other impurities that accumulate on the face over a day), exfoliating your face as you do with the towel. This makes a great evening ritual for deep cleansing, exfoliating and moisturising all in one quick, simple routine that is perfectly gentle for sensitive skin. Leaves skin feeling super silky, clean and supple.
VEGAN
ALL NATURAL
100% AUSTRALIAN INGREDIENTS
prunus armeniaca (apricot) kernel oil, simmondsia chinensis (jojoba), calendula officinalis and terminalia ferdinandiana (gubinge / kakadu plum) infused in helianthus annulus (sunflower) oil, kunzea ambigua essential oil.
This is a natural product with a limited shelf life. Please use within 18 months of purchase.
Comes in a 50mL blue glass bottle
Once empty - KEEP THE BOTTLE! You can return it for a $2 refill discount or alternatively find a way to repurpose or recycle it. Glass is infinitely recyclable, and the label is completely biodegradable paper with non-toxic, plant-based inks and adhesives.
Order the 'aluminium screw top' option if restocking and you can simply remove the screw top, recycle (inside a bigger piece of aluminium like a ball of foil or a tinnie) and pop your old pump top in the new bottle to save a little plastic from landfill. The pump tops unfortunately cannot be recycled, the glass absolutely can.
PLEASE NOTE: if ordering with the dropper top, the droppers do not quite reach all the way to the bottom of the bottle. You will eventually need to simply pour directly onto your hand / skin as you reach the bottom to use every last drop.
REVIEWS:
'My skin has never been so good, I suffer from dry skin and occasional break outs. I now get compliments on my skin!! - Emma
'I LOVE LOVE this product! Thank you' - Claire
'Recently bought the Kakadu Plum Clarifying Oil and oh my god absolutely amazing knowing it's all natural, sustainable and locally made is even better thanks heaps will definitely be back' - Vicky
'Hi lovely! Mum and I recently purchased a few of your products from Little Beauty Market in Frankston. The Kakadu Plum Clarifying Oil is one of the best products I've ever used!! So keen to get some more ASAP!' - Holly
'Hi - just wanted to let you know that I love the Kakadu Plum Clarifying Oil! It is such a beautiful sensory experience to apply it morning and night. I have quite dry skin and this absorbs in a way that is perfect for my skin type. Thank you!' - Nicole
'Do you ever find a product and then wonder how you went without it for so long? This is how I feel about the kakadu plum clarifying oil. The dry skin dream balm is pretty damn impressive also!' - Bel
'It's a great product, pollution and makeup come off easily and the oil, as a moisturiser, really feeds the skin. It's a glorious product' - Kathy
'My other favourite is the kakadu plum clarifying oil. I need this in Winter for extra help with my moisturizer, and I like that it does double-duty so I can use it to take off makeup when I'm cleansing' - Jo (who also loves the dry skin dream balm
'I also love the kakadu plum clarifying oil for my dry skin. Pop some on under my makeup and it hydrates me without being oily. 10/10 recommend these products, they work, smell amazing and environmentally conscious!' - Simona
'Hello, I bought your kakadu plum clarifying oil at a farmers market and just ran out. I love it and want to know when/where I can get more. Thanks!' - Jessica
'I am Obsessed with the kakadu plum clarifying oil. Its has transformed my skin. I only use this and its perfect. Thank you so much for creating this! I am also in love with the detox mask it's fabulous, and it leaves my skin SO SOFT! I have been telling everyone I know how fab your products are. Thank you!!! Forever a big fan' - Emma