chia seed hair tonic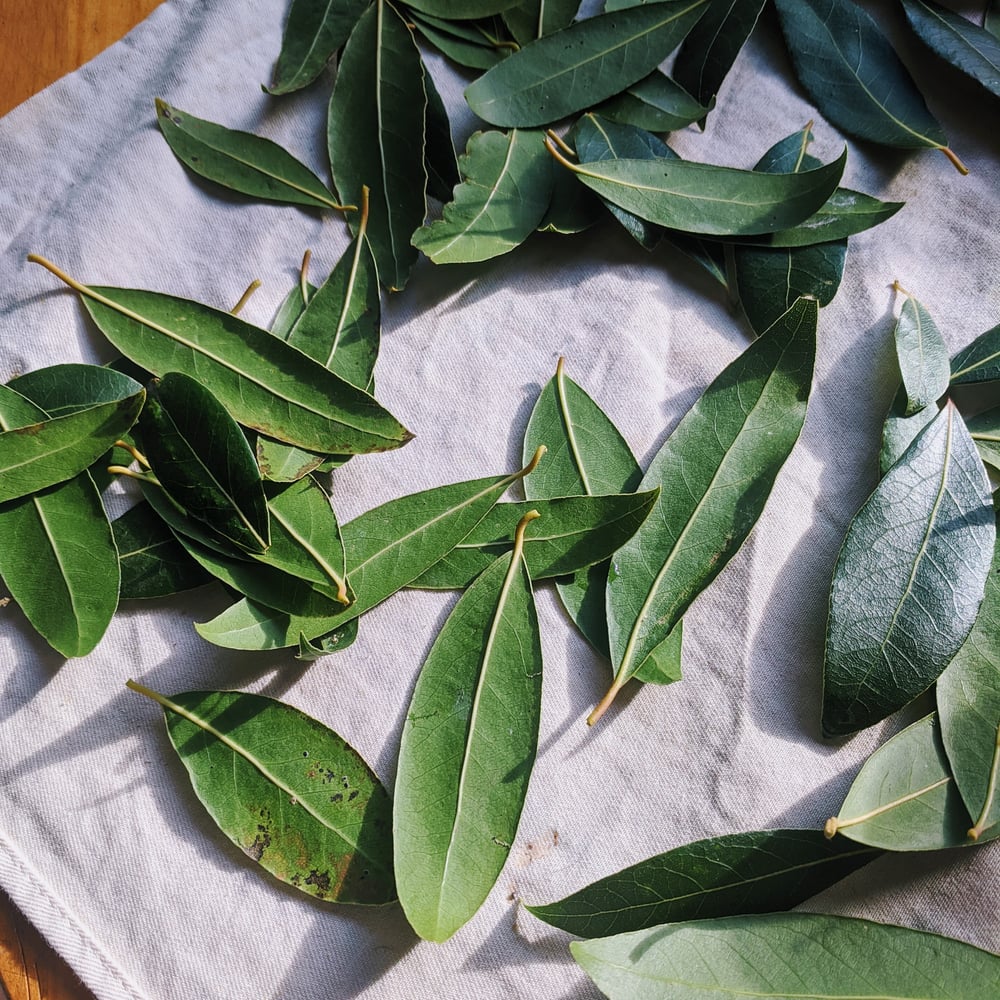 A conditioning tonic rich in all the best nourishing goodness for hair that also smells seriously divine.
Featuring a blend of all Australian chia seed, avocado, raw organic coconut* and sunflower oils to deliver a cocktail of nourishment rich in omega 3, 6, fatty acids and antioxidants which together help promote healthy scalp and deeply condition hair follicles to support hair growth. Infused with naturally astringent locally grown bay leaf and nettle to stimulate follicles and promote healthy hair growth, and scented with Australian native blue mallee eucalyptus, palmarosa and blue cypress. Bonus - it makes a fantastic moisturiser for dry skin too.
TO USE:
Massage into scalp as a pre-conditioning oil before washing to treat problem dry scalp, distribute through ends as a frizz-taming leave-in conditioner after washing, or use it as a beard tonic to help keep that mane feeling soft and looking lush.
Simply apply a small amount to hands and massage into beard, hair and face. Apply a little as often as you like on wet or dry hair for maximum silky smoothness. To use as a pre-conditioning oil for dry scalp, pump a 5-6 squirts directly to the hairline and vigorously work into scalp with fingertips. Let it sit for a few minutes, or overnight to let the oils really do their magic, then shampoo as normal. You've never had such beautifully soft hair and happy scalp. You're welcome :)
BUNDLE + SAVE
Pairs perfectly with the green and gold shampoo bar, made with fresh aloe vera juice and nourishing golden oils for the most lusciously hydrating lather. Buy both for $38 and save $3.
VEGAN
ALL NATURAL
100% AUSTRALIAN INGREDIENTS
Laurus nobilis (bay laurel) and urtica dioica (nettle) infused in helianthus annuus (sunflower) seed oil, salvia hispanica (chia) seed oil, persea gratissima (avocado) oil, raw cocos nucifera (coconut) oil*, essential oils: cymbopogon martinii (palmarosa), eucalyptus polybractea (blue mallee) and callitris intratropica (blue cypress).
Comes in a 50mL blue glass bottle
*made by a Torres Strait Islander small family business sustainably harvesting from wild growing trees in Far North Queensland - check out Kaizi's Coconut Oil and get behind them yourself!
This is a natural product with a limited shelf life. Please use within 24 months of purchase.
Once empty - KEEP THE BOTTLE! You can return it for a $2 refill discount or alternatively find a way to repurpose or recycle it. Glass is infinitely recyclable, and the label is completely biodegradable paper with non-toxic, plant-based inks and adhesives.
Order the 'aluminium screw top' option if restocking and you can simply remove the screw top, recycle (inside a bigger piece of aluminium like a ball of foil or a tinnie) and pop your old pump top in the new bottle to save a little plastic from landfill. The pump tops unfortunately cannot be recycled, the glass absolutely can.
PLEASE NOTE: if ordering with the dropper top, the droppers do not quite reach all the way to the bottom of the bottle. You will eventually need to simply pour directly onto your hand / skin as you reach the bottom to use every last drop.
REVIEWS:
'I just loooove this hair tonic!! I put it in my ends before I wash my hair and it makes them so hydrated and smooth after washing!' - Belinda