body beautiful oil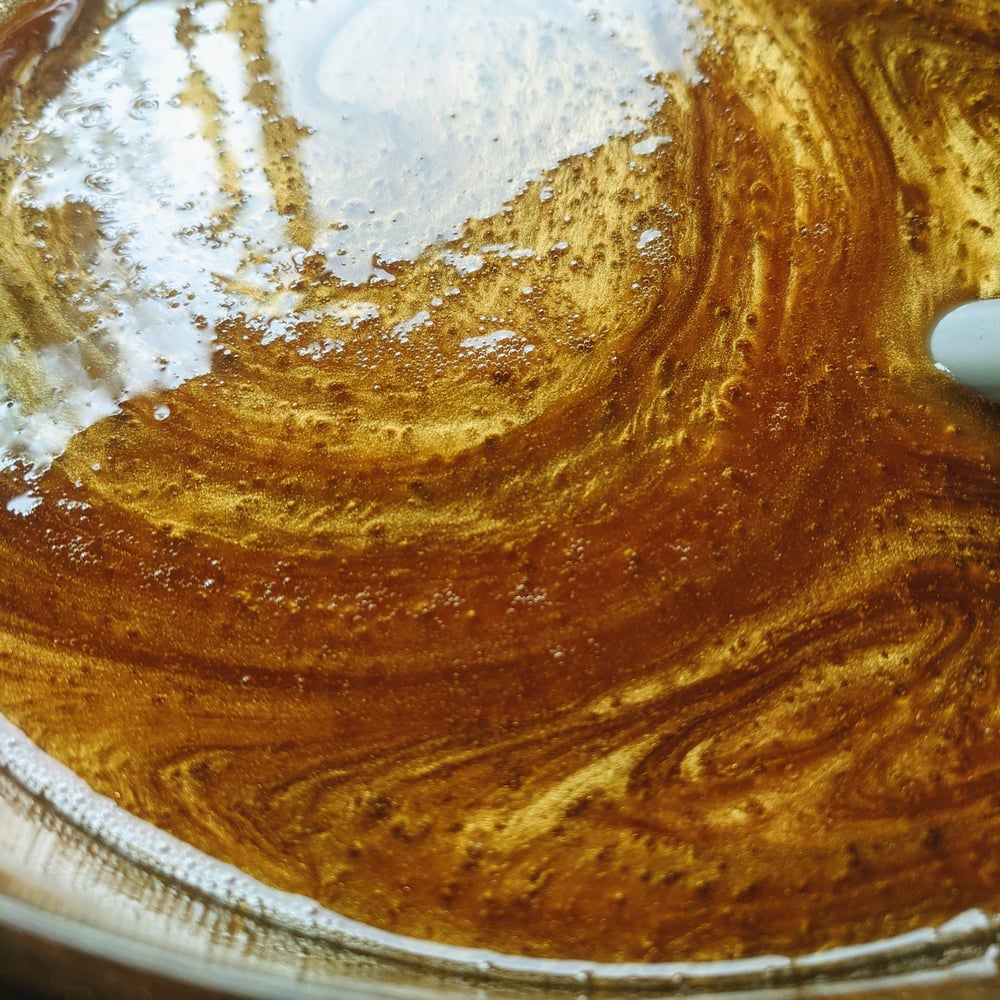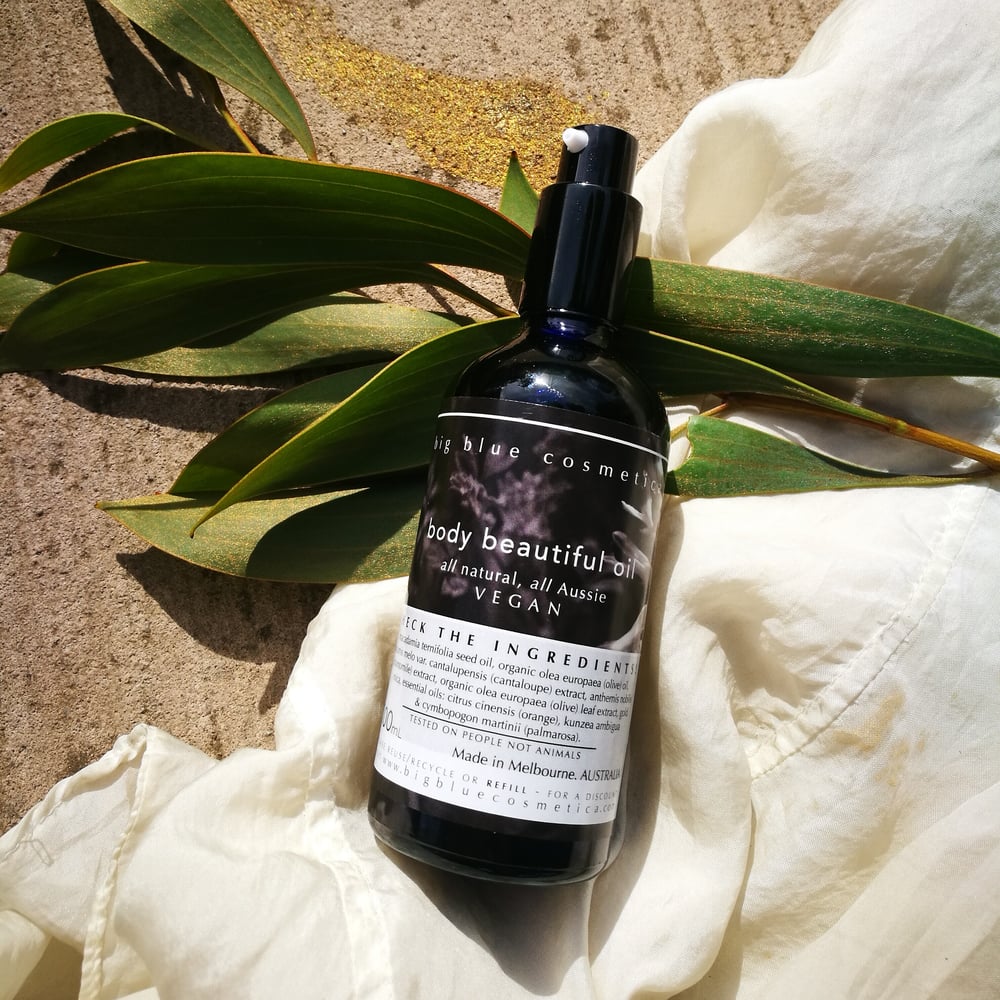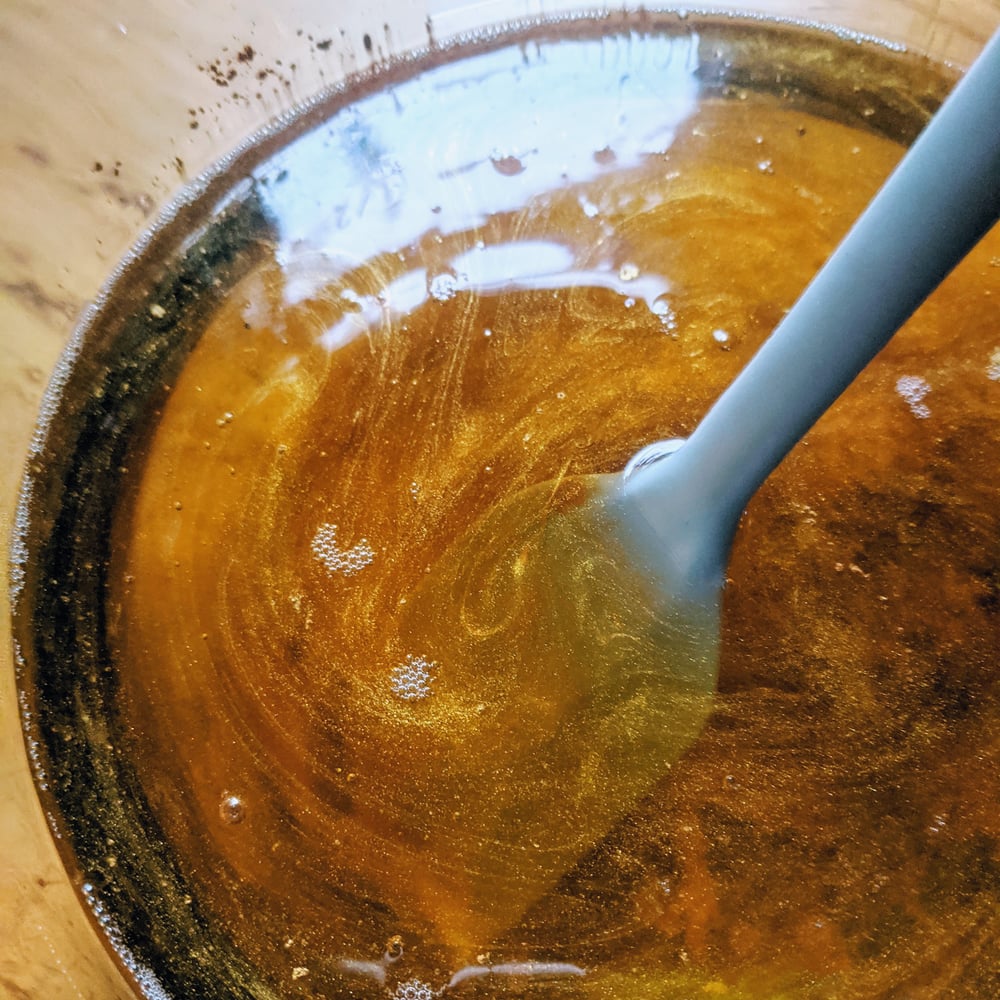 The most luxurious all over body oil with a blend of highly nourishing macadamia oil, rich in important fatty acids (palmoleic, linoleic and oleic) to help skin repair faster and maintain elasticity, Australian organic olive oil, full of antioxidants and great for balancing oil production, Vitamin-E rich sunflower oil infused with quandong, an Australian native which contains rutin, a uniquely potent antioxidant vital for fighting free radical damage, plus…
a little added touch of gold mica!
Gold particles reflect off skin in direct sunlight but are not visible in the shade, giving skin a subtle shimmer; less glitter glam and more understated superstar - in the words of Madonna – yes, that's what you are, you know it.
Scented with an exotically fragrant blend of uplifting sweet orange, calming kunzea, sensual buddha wood and warming palmarosa - known especially for its antibacterial, antispasmodic and circulation-boosting properties, it is used to promote faster cell turnover and to help soothe sore muscles.
TO USE:
Use as an all-over facial and body oil after the shower, as a luxe massage oil, or put a few pumps into your next bath for the most heavenly experience ever.
VEGAN
ALL NATURAL
100% AUSTRALIAN INGREDIENTS
organic macadamia integrifolia seed oil, organic olea europaea (olive) fruit oil, santalum acuminatum (quandong) in helianthus annuus (sunflower) oil, synthetic mica**, essential oils: citrus cinensis (orange), kunzea ambigua, eremophila mitchellii (buddha wood) & cymbopogon martinii (palmarosa) oil.
Comes in a 100mL blue glass bottle
**a note about mica: Natural mica has many issues attached to it, namely that it is mined from the earth (environmentally destructive), and poses great health risks as a skin, eye and respiratory irritant for artisan miners in India where most of the global cosmetic industry's supply of natural mica comes from, and where the use of child labour in mica mining is a massive humanitarian issue.
We proudly use synthetic mica, which is a crystal pigment engineered in the lab to have microscopically smooth edges - so it's perfectly safe for cosmetic use, i.e. non-irritating for lips / skin / eyes, AND is environmentally innocuous, presenting no threat to other species when washed down the drain, effectively behaving in the environment like a very fine sand. Synthetic mica is used in edible glitter for cakes for these reasons, and there are no toxic by-products produced in its manufacturing.
This is a natural product with a limited shelf life.
Please use within 24 months of purchase.
Once empty - KEEP THE BOTTLE! You can return it for a $2 refill discount or alternatively find a way to repurpose or recycle it. Glass is infinitely recyclable, and the label is completely biodegradable paper with non-toxic, plant-based inks and adhesives.
Order the 'aluminium screw top' option if restocking and you can simply remove the screw top, recycle (inside a bigger piece of aluminium like a ball of foil or a tinnie) and pop your old pump top in the new bottle to save a little plastic from landfill. The pump tops unfortunately cannot be recycled, the glass absolutely can.
PLEASE NOTE: if ordering with the dropper top, the droppers do not quite reach all the way to the bottom of the bottle. You will eventually need to simply pour directly onto your hand / skin as you reach the bottom to use every last drop.